Aku yang Tersakiti
2ttahun dan 8 bulan merupakan tempoh yang lama aku stay dengan seseorang. Aku tak pernah seseriouse even selama ni dengan seseorang dan kali ni aku dah start rasa sakit fall in love dengan orang yang susah nak faham or hargai engkau. in this case, hani x kata dia xhargai hani but at the same time hani macam rasa sangat terpinggir and not his priority at all. hmmmm. hani taktahu nak share dengan ssape sebab takda sape yang boleh comfortkan hani. Even mak ayah sendiri dah kenal dia and asalkan balik asyik tanya macam mana itu ini bagai. Honestly, aku dah sayang gila kat dia but at the same time aku rasa macam hmmm entahlah. aku dah banyak sangat makan hati and simpan. Bila aku buat hal dia kata aku suka buat perangai tapi benda dah bincang and pernah gaduh before tapi dia still buat and buat. Macam kalau aku cakap pun buat abis air liur bincang je kalau esok lusa kau buat benda sesama. Aku risau sangat sorry dia tu dah jadi murah kat mata aku sebab benda dah banyak kali jadi but still takfaham. Jujur aku happy dengan dia and aku tak pernah rasa sebahagia ni tapi aku banyak makan hati. AKu taktau la lelakii ni memang bodoh atau buat-buat bodoh or tak faham. Aku takpernah mintak apa-apa tapi day by day entah la, aku rasa makin worst. Aku sakit ssorok sorok rasa and perasaan ni. perasaan yang kau cuba buat buat okay sedangkan kau dah start annoy and sedih dengan perangai dia and kau still senyum and gelak sebab kau takot hilang dia. Yes, biggest fear aku is hilang dia. Tapi percaya tak if aku tanya dia dia akan jawab benda sama tapi sebenarnya dalam hati dia dia takot ilang kawan-kawan dia. Aku nampak macam mana happynya dia dengan kawan-kawan dia and dikelilingi oleh kawan kawan dia and im happy for that tapi at the same time aku rasa macam aku ni bukan sesape. Pegi mana mana kawan, itu ini semua kawan and aku tgk macam mana sedihnya dia bila baru balik dari sleepover dengan classmate dia sampaikan semua apa jadi and dengar semua ada kaitan dengan kawan-kawan dia. Im glad that dia dikelilingi oleh kawan yang supportive, baik and ada dengan dia time susah senang dia :') Tapi at the same time aku terfikir kalau nanti aku abis belajar and stay terengganu dia akan nagis and sedih macam mana dia sedih nak jauh dengan kawan kawan dia ke ? Aku kaddang-kaddang terfikir yang majority kawan dia are kl and shah alam but still macam jauh beribu batu and aku yang jauh kat ceruk ni macam mana ? Kalau aku boleh buat pilihan aku pilih untuk jadi kawan dia and buat 'awek' dia sebab aku akan rasa dihargai kat situ. Untung jadi kawan dia sebab jadi someone yang penting dalam hidup dia. eevery plan dalam hidup dia mesti ada kawan-kawan and plan tu takkan menjadi kalau kiteorang plan berdua je. hehe. Haritu emak tanya how dengan kawan lelaki kamu bla bla bla. And aku just diam je then mak cakap, "buat masalah la tu kan ? Mak dah pesan jangan beria sangat sebab nanti dia sakitkan kamu." and aku just diam and diamm. And now tinggal lagi 2 minggu sebelum abis dan yes, makin lama aku rasa makin banyak massa dia abiskan dengan kawan-kawan dia bebanding aku. Sebab apa ? sebab i bukan sesape. Aku mybe bank bergerak or pakar motivasi je dalam hidup dia so that aku berguna bila diperlukan je. Aku penat and terlebih penat nagis macam orang bodoh lately. I know u deserve someone better yang ada dekat dengan u and boleh penuhkan semua permintaan or keinginan you one day. hope u jumpa someone better . Iloveyou :')
Im not your type, right ?
Hai. Lama dah tak update post and malam ni hani ter extra rajin nak menaip walaupon sebenarnya macam malas jugak nak menaip and mengarang. Untuk post kali ini hani just nak share story pasal hani. Hehehehehe...
Firstly hani nak tanya. Apa perasaan korang bila orang yg korang sayang asyik complain pasal you itu ini ? Mesti kadang kadang sakit hati and terasa kan ? And kadang-kdang kita tak kesah pon sebab mood tengah baik and mood tengah nak pekakkan telinga time tu. hmmmmmm. Actually aku ada lah jugak a few time kena macam tu. Takda la a few time sangat macam selalu je . Hmmmmm :,(
Secara jujurnya aku bukan the kind of the girl yang telalu nak jaga penampilan vavavomm bila keluar or pape. Aku jenis yang simple and suka pakai apa yang aku selesa dan tak terlalu over. sebab bila aku start pakai lebih-lebih aku akan rasa tak selesa and segan nak jalan kehulur kehilir. Ye lah aku orang kampung je. Beli barang pon dekat kedai murah. Terengganu pulak memang takda la brands outlet ke apa semua. Biasa aku beli benda yang murah tapi selesa je. Tapi silap aku la. Aku ni miskin tapi ada hati nak dengan orang KL. Memang of course la dia jaga penampilan and yes dia sangat jaga penampilan. Aku pulak jenis pakai je apa aku selesa.
Jujur aku cakap yang sometimes aku tak selesa and jadi down bila dia asyik complain pasal aku. Yelahkan orang yang kau sayang asyik cakap kau itu ini sape tak down. Sumpah banyak kali aku rasa down and bila dia cakap camtu aku rasa macam give up and trying nak lepaskan dia untuk cari someone better yang ikot taste dia and someone yg dia deserve. And sebab tu jugak aku selalu tolak bila dia ajak keluar and tolak bila dia ajak pegi majlis formal. Sebab apa ? Sebab aku takot dia malu dengan aku. Malu ada someone yang macam aku. Aku dengan dia macam langit dan bumi. Aku ni besar dekat kampung je, Mana tau fesyen fesyen sangat. Bila ingat balik sumpah aku down even sekarang pon aku menaip sambil tahan sebak. Aku tak tau bila dia nak belajar terima aku seadanya and hargai aku or mybe dia bukan jodoh aku ? :"(
Aku rasa mybe dia akan start hargai aku bila di jumpa someone yang terlampau jaga penampilan macam dia jugak. i mean someone pentingkan fesyen daripada dia, someone yang banyak berabis duit utk dress and pakaian or apa apa. Tapi mybe jugak taak. Hurmmmm entahlah. Aku bukan apa. Kadang ada jugak certain pakaian yang dia pakai aku tak berkenan and rasa tak kena tapi aku tak pernah complain kat dia or malu dengan dia. Sebab apa ? Sebab aku tak pandang semua tu. Aku pandang hati and camne dia jaga aku. Kadang bila dia cakap and tegur aku itu ini aku jadi terpikir, memang smpai tua dia nak hipster ke apa ?
Hurmmmm entahla. Selama ni dalam diam aku try ikot semua apa kehendak dia. Maksud aku, kadang kadang dia tegur itu ini aku acah acah macam aku xnak and tak berminat nak layan tapi aku slowly tunaikan apa dia nak. Tapi lagi aku cuba macam sama je result dia. Macam tak cantik jugak kat mata dia. Sama la macam make up. Dulu aku jenis bedak terus keluar and lepas dia macam try cakap itu ini aku slowly belajar make up and beli itu ini untuk impress dia. Tapi sekarang result dia still sama. "nampak tebal la sayang" "nampak buruk la " semua dah jadi makanan aku. Kadang aku nagis malam malam bila dia tegur camtu. aku terasa sumpah terasa sebab aku taktau camne dah nak impress and ikot taste dia smpaikan dah hampir banyak kali aku hampir hampir nak buat keputusan bodoh iaitu lepaskan dia for someone lagi dia deserve. ANd from the first year kiteorang together pon aku dah tau aku bukan taste dia and never be his fav :'(
Takpelah hani. Biar kau tak lawa or bergaya asalkan kau jadi diri kau sendiri and apa yang buat aku pekakkan tu semua is one day ada orang yang akan sedar and hargai aku macam mana aku sekarang. :'(
Dia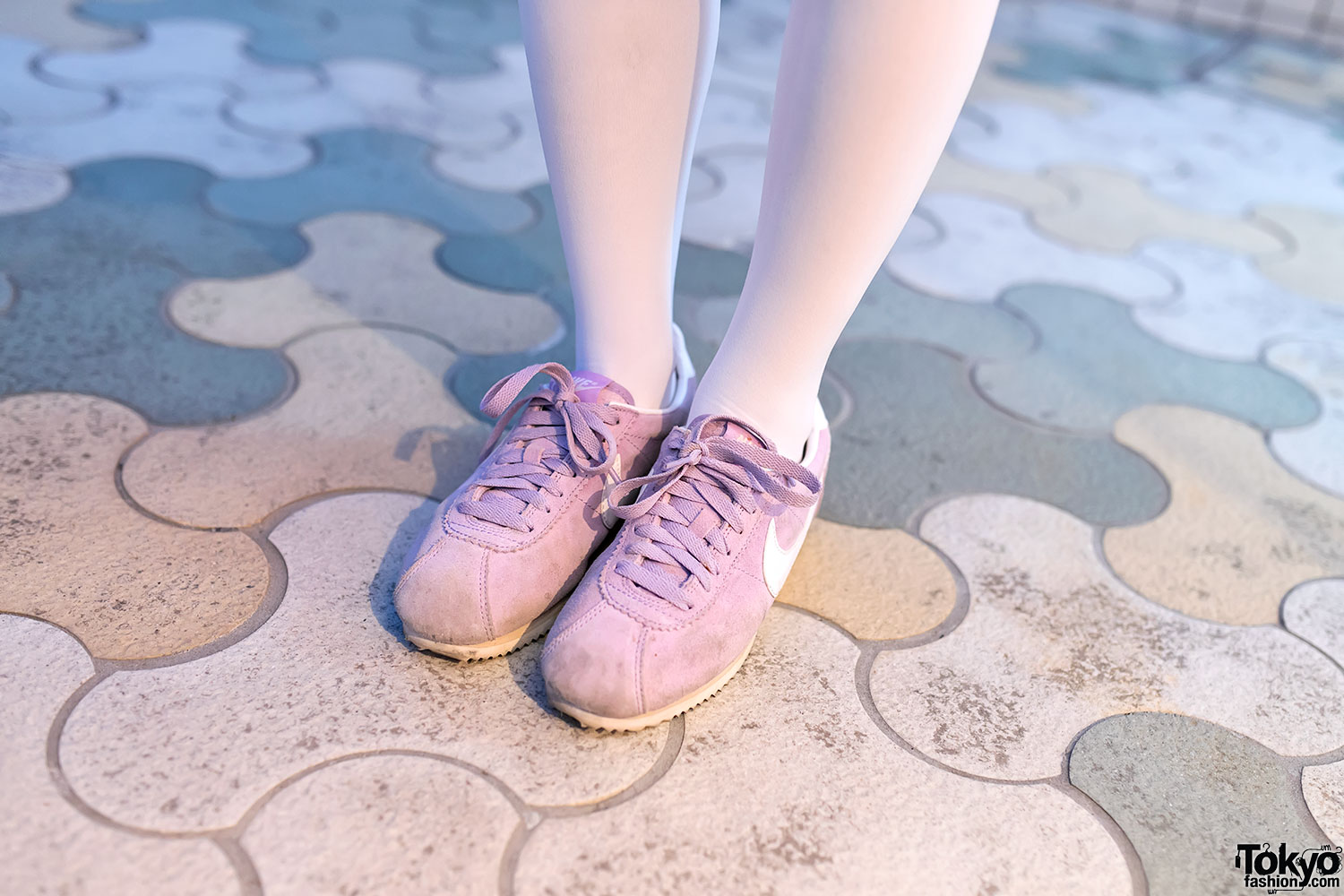 Assalammualaikum semua. Alhamdulillah finally Hani berpeluang jugak nak mengupdate post baru dalam blog hani ni. Haihhhh dah lama rasanya tak update blog ni. HAHAAHAHAH. Post kali ni Hani buat randomly sebenarnya. Tak plan nak kuarkan topik apa. Memandangkan hani tengah random gila ni so hani decide nak share pasal love story hani. AHAHAH.
Ehemmmm. Nak cakap pasal LOVE ? Apa je yang hani tau ? AHAHAHAH. Hani takda la pro sangat nak bagi tips sal cinta cintun ni tapi sekadar nak menulis and cerita pasal love story hani boleh la. Kita takpayah nak buang masa so jom start baca. HEHEHE.
Okay, Sejujurnya hani ni bukanlah jenis yang boleh sangat orang control hani ni. Dalam erti kata lain hani memang jenis yang tak suka bab bab nak jaga hati and perasaan orang ni apatah lagi nak bagi orang lain control hidup hani. Dalam family, hani ni kira satu satunya anak perempuan yang tak pernah bercinta. Sebenarnya bukan takpernah bercinta tapi parents and adik beradik tak berjaya nak hidu and hani ni bukan jenis suka uar uarkan kalau setakat tahu tu setakat cinta monyet je. Bagi hani as long as benda tu tak berapa nak seriouse so no need la hani nak heboh heboh citer kat family yang lain. Hani first couple masa peghujung form 3 kire nak masuk form 4 la masa tu. Tu pon memang tak lama. Tahan dalam berapa bulan je. Honestly la kan, hani bukan tak sayang tapi hani jenis cepat bosan kalau partner tu jenis nak control je memanjang. Memang cabut awal awal la. Apatah lagi yang jenis suka memaksa ni. Hmmmmm. Masa zaman sekolah dulu ada jugaklah dua tiga kali becinta tapi semua tak tahan lama and macam macam jenis orang dah hani jumpa.Yang suka memaksa ada, yang batak femes ada, yang alim ada, yang pandai pon ada. And semua tu tak lama dengan hani sampailah hani jumpa sorang lelaki berjambang yang bernama Addin kat U ni . HAHAHAHHAH
Bila cerita pasal addin la kan, sebenarnya hani dengan dia pon secara kebetulan. Kalau nak cerita pasal sejarah macam mana kiteorang boleh together memang sampai esok pon tak abis type. Macam dah boleh buat novel dah kalau nak cerita dari A sampai Z. Secara ringkasnya, Addin bukan suka hani pon dulu, dia suka kawan hani and hani ni kira orang tengah konon nak satukan diorang tapi tetibe dia melekat dengan hani tu pon sebab dah heartless mungkin. HAHAHAHAH. So kira hani ni macam second choice la ahahahhhaa. Tapi bila dipikir balik mybe ada hikmah dulu kawan hani reject dia sebab sekarang hani yang dapat. HAAAHAHAH. Jujur cakap addin bukan jenis lelaki yang hani suka. Maksud hani, hani suka lelaki jenis nerdy, and simple tapi dapat yang berlawanan. Handsome and suka gila bergaya. Bab baju cerewet lahai. Menyampah kenkadang. HAHAHHAHA. And hani pon bukan jenis type yang dia suka. Sebab dia nak yang lawa, begaya and last last dapat mak Lampir macam aku. HAHAHHA . kesian addin sebab wishlist dia yang tu takdapat dipenuhi. hhahahhaha.
Addin ni jenis yang baran, manja, cakap main lepas je, tak kesah pasal perasaan orang, cerewet pasal penampilan and sebagainya tapi apa yang aku appreciate pasal dia adalah sebab bila dia dengan aku dia dapat control semua bad attitude dia. Dulu dia smoke and sekarang alhamdulillah dah fully stop, dulu dia baran and main cakap lepas je kalau taksuka tapi sekarang dah lain gila, dulu ego tinggi tapi bila dengan aku dia rendahkan ego dia. Actually banyak benda dia berubah sekarang ni and aku taktau sebab apa yang mendorong dia nak berubah mcam tu. And aku bersyukur sangat sangat sebab aku ada dia dengan aku sekarang ni. Satu satunya orang yang paham aku, ada time jatuh bangun aku, yang selalu protect aku, selalu fight utk aku and many more. he's such a sweet guy that i ever met. hmmmmm. Kalau nak describe pasal dia ni susah jugak la. Apa yang boleh cakap is aku bersyukur sangat dapat lelaki yang penyayang and support aku setiap masa. Selalu ada dengan aku tak kira masa. Thank you and thank you :)
Sukan ke kita ?
Assalammualaikum semua. Memandangkan hani tengah super dupper boring sebab tak tau nak buat apa kat umah pakngah ni , Hani just nak cerita la sikit pasal zaman kegemilangan hani.
Wehhh. Sape kata budak sukan tak panda jaga kulit ha ? Hahahahh . Cakap pasal budak sukan ni an nk citer la dulu hani ni kire aktif gila babe main sukan. Since sekolah rendah. Darjah 3 dah start aktif olahraga. Zaman kecik dulu boleh la lari sane sini sebab ringan je an badan. Kalau hari sukan sekolah dulu 100m,200m,4x100,4x200 and 400 meter and bola sepak (dengan jiran tetangga)semua aku sapu.Apa taknya sebab aku baik dengan adik beradik lelaki je sebab dulu aku xrapat sngat dengan kakak aku sebab selalu kena buli. So berimpit dengan abang aku je la sampai mengengkang ha jalan tak macam perempuan langsung. Hahahahah. Mak dah tak larat nak marah sebab aku degil gila. Apa taknya dah tu je kawan yang aku ada.
Hani dulu masa sekolah rendah akademik teruk gila, while sukan bukan main lagi top dia. HAHAHAHA. Naik je sekolah menengah still lagi malas nak jaga muka sebab aktif kat padang lagi. ALaaa, kalau dah main sukan, buat penat putihkan kulit sebab nanti korang rentung balik. Hahahahha. Masa sekolah menengah hani tukar game. Kalau dulu main olahraga tapi naik sekolah menegah ni baru belaja nak jadi perempuan sikit. Masa dah form 1 tu main merentas desa and netball je la kerja aku sampai ke abis sekolah then start berjinak jinak dengan pertandingan akademik cam debat.,pidato, syarahan, pantun and macam-macam lagi. Wehhh, kalau cerita kat kawan kawan aku semua xpercaya yang aku boleh join semua benda tu oiii. Hahahha .
Bila dah nak hujung hujung form 4 baru la aku rasa nak melawa wehh . Cerewet bab baju takleh kedut la , nak putihla apa la. Gedik nak mampuih bak hang. And masa tu la baru aku start nak ada pakwe, HAHAHHAH. Kalau sebelom ni tak berminat langsung. AKu pon xtau kenape. Hhahahahah. Then form 4 tu la aku aktif gila dalam bidang akademik. Semua competition aku pulun. Masuk semua ha. Sampai berlambak lambak sijil dalam simpanan. And sekarangku dah supper dupper malas nak aktif. Buat hal aku je then tido makan.
Thank You Guys :')
YO !! Whats up babes. Dah lama gile hani tak update new post kat blog ni kan ? Kalau dah start sem memang takla hani nak main laptop sebab kat kolej takde intenet babe. Hani pulak jenis haji bakhil gila bab bab nak beli broadband or buat intenet. Tapi kalau dah tetibe naik new post dari hani ni maknanya dah fly sampai ke Terengganu la tu .
Untuk post kali ni hani just nak kongsi cerita pasal kawan kawan baru hani. Actually diorang ni junior junior kesayangan hani. Hani dekat kolej works as a Jawatankuasa Perwakilan kolej (JPK) untuk kolej Tun Hamzah. Disebabkan jawatan hani just as a JPK sukan dan rekreasi so kerja gua mestilah simple mimple babe. Apa taknya, sukan tu makanan sugi Hani. Kat kolej kiteorang diamanahkan untuk menjaga budak budak part one yang baru masuk kat UiTM tu. So kiranya macam kiteorang ni ajet ajet akak la kat situ. Tapi gua lain babe, gua tak suka budak panggil gua dengan panggilan akak. HAHAHAH . Bukan sebab apa, sebab hani taknak napak gap dia so just panggil hani je baru rare. Hahhaha. yan bestnya jadi JPK ni sebab semua budak kenal korang and pengalaman paling best bila budak jumpa korang then bagi salam sambil tunduk. Alahaiii sebersalah kita dibuatnya. Rasa macam cikgu sekolah pon ada . HAHAHHA

Okay nampak gayanya dah melalut kelain an. Banyak banyak sem aku bertugas sebagai "akak" JPK ni an , sem ni la antara sem yang paling hard and sedih untuk aku. Nak tau sebab apa ? Sebab aku dikelilingi oleh kawn kawan and adik adik yang best, yang sayang aku and ada dengan aku bila aku perlukan diorang untuk share everything. Ya Allah sumpah best kenal diorang. Kiteorang midnight movie together marathon smpai ke 7 pagi. Kalau tak midnight movie pon duk disko dalam bilik macam club. HAAAAHHH . Lagu disko kiteorg macam biasa la , kalau tak come back home mesti wiggle. Kalau tak wiggle anaconda by nicki minaj. HAHHAHAH. Pastu kalau dah nak tengok movie tu semua pakat turun bentara beli makanan berdozen dozen. Wehhhh banyak do beli makanan tapi an malam tu jugak abis. HAHHAHA. Kiteorg dalam pukul 2 3 pagi tu basic ah pelahap maggi sedap dua bungkus sorang. Overnight hari hari weh . takboleh tido katanya. Esok paginya masing masing membuta tak ingat dunia sebab tengah malam dah duk atif sangat.
Hani sayang diorang sebab diorang happening, tak berkira, selalu ada dengan dengan hani time susah senang, teman hani study smpai tengah pagi, buatkan hani maggi and nescafe, teman pegi toilet, teman tido sebab hani sememangnya seorang yang penakot, pujuk hani bila hani nagis or marah and many more. Babes, korang memang best. Hani takpernah sesedih ni bila dah sampai ke hujung sem. sebab kita dah terlampau rapat and hani still sedih nak jauh dengan korang even hani tau next sem kita still boleh jumpa. Tapi kita hilang sorang ahli and hopefully amy dapat Lendu lagi so ahli kita complete again. Amy, pika, wayie, El , kiena and farisya :) pelengkap hidupku . HAHAHAHA and thanks sebab support hani . Ada dengan hani masa jatuh bangun hani. Rindu nak main make up make up apa semua tu. And kat bawah ni hani tuliskan note or wish or luahan hati untuk sorang sorang :-
1. AMY OR AMRBKI OR GEMOK VS JUJU/Y/WAYIE/TIK
- amy ni jenis yang cepat down sebab dia ada satu masalah iaitu suka pikir negetif. Dia manja tapi ajet ajet sado. Apa taknya asyik nak ibu and asyik sakit perut je . HHAHAHAHA. Pastu merengek. Dia suka layan perasaan sampaikan dah tak terlayan dah dibuatnya. HAHAHAH . Seorang yang kelakar, happy go lucky and gedik. huehueheu. Dia ada Iphone and hani suka curi iphone dia sebab nak selfie. Wehhh iphone kot, camera baik punya kalau nak banding dengan phone cikai hani. Si wayie pulak xjauh beza dengan amy,diorang dah macam kembar dah. Mana ada amy mesti y ada punya.And y ni jenis pedam, ajet ajet okay sebenarnya KO. Pastu dia ni manja jugak sebenarnya tapi keras kepala. Ego ! Jenis Y taksuka nagis depan hani. takot make up cair mungkin. HAHAH . Tapi sokay la, hani dah bejaya buat dia ngis 2 kali. Haahaha. Sampai tahap xcukup nafas whoa and skrg dia dah bole dah nak ngis depan hani. Hahahhaha. BTW, t

hanks korang sebab tak pernah berkira dengan hani, belanja makan, pujuk hani time hani marah , jaga time hani demam even masa tu korang dah ngntok gila tapi still lapkan badan h,ani and tunggu hani sampai bebetul lena. And masa tu hani terbangun tengok amy tertido smbil picit tgn hani while y tetido sambil pegang gayung sbb lap and basahkan badan hani. Awwwwww :') Masa tu hanya tuhan je yang tau perasaan ni. sebak semua ada . Thanks sebab amik berat pasal hani . Sayang korang
2. EL, Kiena , And baby Farisya
okay tetiga ni semua budak budak femes and hot chuols. Tapi apa yang hani suka pasal diorang are even diorg ni instafemes or what ever so on la but diorang tak belagak gila. Tak kedekut senyum and satu kepala je dengan kiteorang. kan bagus kalau semua orang femes macam diorang. Tak belagak, tak sombong. El and farisya ni macam belangkas. si El ni boleh tahan la masuk air dia and kalau si farisya ni pulak kuat makan. Tak padan dengan badan saiz bilis. HAHHAAH. And kiena pulak jenis yang sopan, lembut and manja. Ya Allah, kalau baru kenal dia rasa macam love love je mata ni. Anyonyonyo comelnya. Tapi apa yang hani suka pasal diorg ni diorang tak kedekut barang diorang. Share semua benda even makanan skalipon :)
3.PIKA
Yang ni budak sukan . HAHAAHAHH. Jenis yang sempoi and masuk air tapi tetap setia dekat kekasih yang satu iaitu Khai. HAHAHAH. comel do tgk dia nak nak kalau dia jalan sambil libas rambut ekor kuda dia tu. Pika jenis yang kasar gak and takjauh beza dgn hani, Hani sayang dia sebab dia pon macam si Y and amy. selalu ada masa jatuh bgn hani. kejut hani gi makan and bagi support kat hani masa hani down . Tq girls.
ILOVEYOU!
Bukak Warong
Assalammualaikum and happy Saturday everyone. Pejam celik pejam celik dah seminggu Hani duduk kat rumah. Apa taknya dah lama gile tak balik sejak duduk Lendu ni. And cuti sem dua bulan ni hani kerj dengan parent hani. Takda angin takde ribut tetibe diorang bukak warong. Alaaa, ayah hani dah pencen so warong ni dia bukak untuk tambah pendapatan la kononnya . Apa taknya , nak bagi duit poket kat anak anak yang still belajar katanya. And sekarag alhamdulillah dah hampir sebulan setengah ayah and mak hani bukak warong tu. Feedback dari customers pon agak memberangsangkan la. Boleh la tahan kan. Nak kata ramai takde la ramai tapi boleh la. Actually kiteorang jst buat Mee kari, Laksa penang, Fries, Roti Bakar, and nasi serai. Kiteorng tetapkan menu kepada 6 jenis tu je tapi not bad la. Adaa jugak customer tetap yang asyik ulang alik duk makan mee kari and laksa. Mee kari ayah hani yang masak. Ya Allah, sumpah sedap. Hani tak tahu pulak ayah pro bab masak and mak macam biasa la Laksa penang dia takde tandingan. And Hani baru start kerja semalam. Penat yang asmat sangat. Rshing bukan main kalau dah customer datang tu. Sampaikan serabai hani dibuatnya. Kerja dengan parent or family best sebab gaji masyuk and dapat pelahap free. kadang kadag hani kesian jugaa tengok mak sebab pagi mengajar then malam kat kedai. Ayah pulak macam seronok sangat kalau dapat pelanggan. Kadang kadang sampai rasa nak nangis tengok ayah happy macam tu . Apa taknya, ayah hani susah sikit nak cakap and jarang senyum. Tapi bila customer datang je ayah mesti cakap kat mak dengan muka yang happy cakap yang customer tu suka masakan yang diorang makan. boleh dikatakan setiap customer yang datang memang ayah akan report ah kat mak . At the same time hani bimbang tengok mak sebab hani takot mak sakit sebab tak cukup rehat. Tapi pape pon please doakan yang bisnes kekcil kecilan kiteorang ni success. And harap ayah and mak tak cepat putus asa. FIGHTING !!




OLDER POST