Tak Puas Hati ?
Jyeahhh ! Belom sampai 5 minit hani update post "OH NOO " akhirnya hani kembali update satu lagi post disebabkan terlalu banyak benda nak distory morrykan pada hari ini . Sori laa erk kalau ayat hanii ni agak kekamusan kedewanan sikit . hahaha . Pon ada erk ayat kekamusan kedewanan cenggitu ?
Post kali ni Hani nak citer pasal manusia yang selalu ada sifat tak puas hati dengan orang lain . Actually story ni di adaptasi daripada kisah hidup adik hanii . Hmmmm . Bila dah berkawan dengan insan yang bergelar manusia ni kan mesti ada je rasa and sifat tak puas hati ada je lahir dalam diri . Hani betul betul takfaham kenapa kite perlu nak rasa jeless dengan kelebihan orang lain erk ? Perlu ke ? Takboleh tengok orang lebih daripada dia pahto mula la duk gossip sane gossip sini mengalahkan mak jemahh .
Seriusly kalau tengok adik hanii si eti tuh bukan main rapat lagi dengan kawan dia sorang tuh . Kalau nak pegii mana mana tuh memang asyik keluar berdua laa . You tumpang I then I tumpang U .Kalau tengok memang sweet giler ! Bff la konon *mata keatas then tangan kebahu . Tapi disebalik tuh rupanya kawan si ety tu makan dalam . Aishhh . Depan baik tapi belakang nauzubillah . Mulut macam parit !
Seriusly masa eti citer pon hani rasa tak percaya sebab dia dengan kawan dia nampak close gile gile . Tu baru hani , si etii tuh lagi laa double triple takpercaya sebab kawan yang dia duk sanjung sanjung rupanya haremmmm ! Bakpe perlu ada rasa takpuas hati dengan kelebihan seseorang? Takfaham laa ambe nge makhluk spiesis demee ni . Then sekarang si kawan eti tuh ramai geng , mula lah nak pulaukan si eti ni . Wehhh , ko ingat siket dulu orang yang ko pulaukan tu lah selalu duk angkut ko kehulur kehilir . Aishhh . Bila dah rasa ramai geng tu kan mulalah nak tunjuk otainyer . Ingat la siket sayangg , kalau ko boleh pulaukan eti sekarang tak mustahil on day orang yang kononnye jadi geng ko sekarang akan pulaukan ko balik . Benda macam ni kalau Allah nak balas sekejap je . Kita bukan selalu berada kat atas . Takperlu nak mengata orang kalau diri pon dua kali lima jawapan dia sepuluh dengan perangai ko . Hahaahhaha ! Nampak tak lagii ayat hati baree keluor ow ?

So fikir fikirkan lah then selamat beramal !
Oh Noo !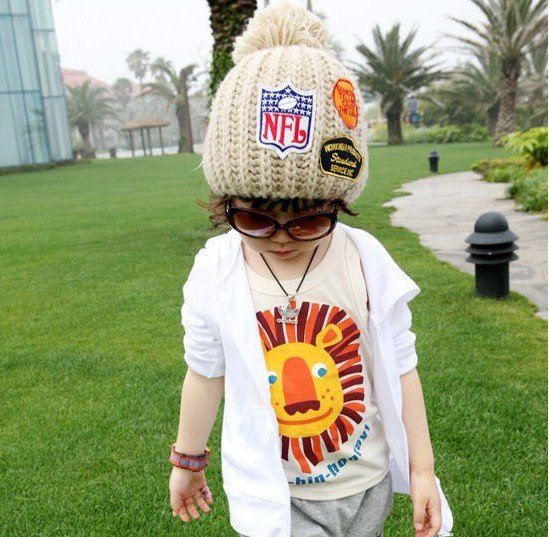 Assalammualaikum readers ! Kali ni hani kembali mengupdate new post memandangkan ada something yang hanii nak share and luahkan . Hadooo ! Ayat luahkan mahal tu . Sebenarnya Hanii dalam dilema nak sambung study . Hahahah . Apa taknyer , kalu masa sekolah dulu senang je nk sekolah . Just bawak mak ayah and pegi daftar kat pejabat . Tapi bila usiaa dah bertambah double triple kena potostat ni laa itu laa nk bagi kat pihak U semata mata nk sambung blajar.
Bukan tu yang hani nak citer sebenarnya . Hahahahahah *gelak sorang diri . Sebenarnya hani tak sangka yang hanii berjaya dalam temuduga Masscom tempoh hari . Alaaaa , adakan yang hani duk update kat post lepasss lepass . Mati mati laa ingat tak dapat . Rupa rupanya rezeki memihak kat hani and hani berjaya temuduga tu . Hadoooo . Sambung blajar kat U laa pulak jawabnye . Yang jadi masalahnye sekarang ni Hani memang mati mati rasa macam nk stay je form 6 . Sebab bile dipikir pikirkan okee ape amik form 6 . Belajar satu stgah tahun then boleh buat degree terus . Takpayah nak tunggu tiga empat tahun kan baru nak graduate diploma . Tapi kalau nk amik STPM ni belajar dia rushingg siket la kan . Kena banyakkan membaca and hani pulak bukannye jenis sentuh buku . Kalau Muka Buku boleh ler !
Tapi nak dijadikan ceritanya , dalam kesungguhan hani nk amik STPM tu , Mak hani pulak bersungguh sungguh nak suruh hanii masuk U memandangkan hani dapat masuk UITM . And mak bagi sebab sebab why hani patot amik je diploma then bila dipikir pikirkan balik ada betulnye jugak apa mak cakap . Disebabkan situasi ni la hani jadi compiuss nak amik STPM or DIPLOMA ! Aisshhhhh . Seriusly mak semangat gila . Sampaikan msg hani dari hospital semata mata nak ingatkan hani suruh packing barang and ready untuk daftar kat UITM tu . Seriuslyy hanii jadi serba salah duk fikir . Bila mak semangat macam tu hani jadii serba salah kalau nk terus berkeras amik STPM . Mak hanii sakit sebenarnya and dia sanggup buat appointment nk buat medical checkup dgn doktor semula after hantar hani . Seee ? Pengorbanan ibu ! Sakit macam mana pon tapi still pikirkan anak anak and semangat nak tengok hani menjejakkan kaki kat U . Seriuslyy Hani rasaa sedih pluss terharu double triple . *kesat air mata
Hani pulak sedih nak tinggalkan rumah . Dahlah dapat jauhhh ! Haiyaaa . Dah lah belom pernah duduk asramaaa apatah lagi berjauhan dgn keluarga untuk tempoh masa yang agak lama . Okee ! Hani belom pegii lagipon dah rasa down n sedih giler . Hahahaha . Tapi nak buat macam mana kan ! kena strongg la . Buat muka ketat je konon boleh hidup berdikari . Hahaahha . Anyway , Hani harap sangat sangat pemergian hani nanti dirindui seisi rumah ! okeee ! start sedih dah niii . hahahaahh . KBHAI .
OLDER POST | NEWER POST