Nothing To Say !!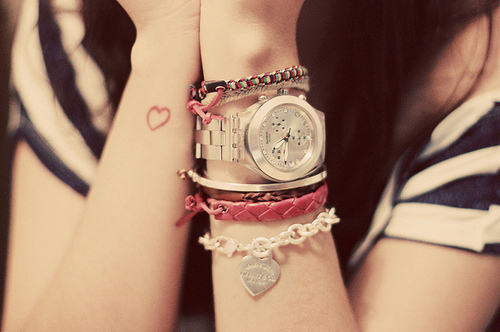 Assalammualaikum, salam pembuka bicara . Ocececeh . Macam nak pidato jer kan ? hehehe
Ouke baiklar . Tajuk utama post pon nothing to say kan ? So maksudnya tak da apa-apa lar yang boleh Hani katakan and just mampu menaip diatas papan kekunci ni jer untuk kasii korang baca .

Astaghfirullahalazim ! Hani terkejut sesangat bile dapat tau result math Hani tadi . *tarik nafas dalam-dalam sambil buat muka terkejut . hehehe . Apa taknyer , Tadi Hani saje lar tanye cikgu math Hani yang cikgu dah habis tanda or belom kertas pereksa Math . Last-2 cikgu jawab dah and ajak Hani pergi kelas sebelah kalau-kalau Hani nak tengok result matah to . Kebetulan pulak cikgu hani kena relief kelas sebelah tuh . So, Hani follow je lar . And masa cikgu bukak je buku rekod tuh, Hani berdoa kecil dalam hati . Hani just nak mintak lulus je kalu buleh . Tak mintak banyak pun and Hani tak harap pun dapat A or B sebab bagi Hani, subjek math adalah subjek killer Hani . Cukup memadai sekadar lulus je dulu.
Hah ! Apesal ? Korang terkejut ke bile Hani anggap math tuh subjek killer Hani ? Apa taknyer . Hani nih bukan jenis suke hafal formula-formula nih . Lagi pun dari Hani sekolah rendah memang Hani tak lulus math . Yang peliknye , time pereksa UPSR dulu eden dapat A math dan masa PMR lak dapat B . hahahah . Nak boleh ke lulus math ? Memang payah ler weih . Paling tinggi pun dapat D . Hahahahah .

Tetapi ! Jeng jeng jeng .. *muzik saspen.heheh
Tadii Hani ikut cikgu and dengan pergerakkan yang slownye cikgu pon bukak ler buku rekod kemajuan tuh . Oh My Godness !!! Aku dapat 71 (B) ! Amazing ! Sumpah terkelu, terkedu, terkejut gile-gile . Rasa cam nak nangis pun ada . Bukan apa , cam hani kata tadii ler . Hani lom pernah dapat result sebaik tuh nak-nak for trial SPM camnih. Selama nih pun paling tinggi D .. heheheh . Tapii semua nih buatkan hani makin semangat untuk terus hadiri kelas tuisyen yang cikgu buat walaupon baru-baru nih terskip kelas tuh kes bangun lewat . Thanks alot cikgu Nash and Cikgu Rahimah :)) *air mata gembira meiringinya titik noktah penulisanku .
OLDER POST | NEWER POST