Kesah Tragis seorang blogger .
Sekarang jam menunjukkan pukul 2.39 pagi dan Hani still belom tido sebab khusyuk sangat duk membaca kes tragis yang menimpa seorang rakan bloggers kite iaitu Yasmin Hunwick atau nama sebenarnya Yasmin Johan Eusoff Hunwick . Korang dah pernah dengar atau belom kesah tragis yang menimpa arwah ? Kalau belom meh hani tolong ceritakan balik yer . Tapi kalau korang agak-agak nak tahu lebih mendalam boleh je search kat google sebab kes nih jadi bualan hangat oleh kerana semua masyarakat kita turut bersedih akan pemergiannya .

Arwah ni seorang berdarah kacukan melayu-Enggeris dan menetap di langkawi . Wajahnya yang polos, cantik dan putih melepak itu menyebabkan mata tidak puas untuk menatap wajahnya itu.Nak dijadikan cerita, arwah telah mengalami kemalangan ngeri sewaktu keluar bersama kawan-kawannya . Kalau tak silap Hani arwah bonceng moto dengan kawan dia and kena langgar dengan van sampaikan kepala arwah pecah . Astaghfirullahalazim . Tapi, sebelum arwah menunggal dunia, dia seolah-olah sudah tahu bahawa ajalnya akan tiba tidak lama lagi . Nak taw kenapa ?

Sebab dia sering bermimpi keadaan selepas mati . Boleh dikatakan hampir setiap malam .Mimpi-mimpi ngeri yang dialami menyebabkan arwah berasa takut dan sanggup berjaga malam bagi mengelakkan bermimpi sebegitu rupa buat kesekian kalinya . Arwah bermimpi seolah-olah mengunyah ulat didalam mulutnya .
Akibat daripada mimpi-mimpi ngeri itu, arwah telah mentelaah buku BEGINIKAH RASANYA 7MALAM PERTAMA DIALAM KUBUR untuk mengkaji akan maksud tersirat sebenar mimpi-mimpi ngeri yang dialaminya .
Menitis air mata Hani apabila membaca kisah tragis yang menimpa arwah . Lebih-lebih lagi apabila membaca blognya yang telah diambil alih sepenuhnya oleh ibu si arwah . Berlinangan air mata hani apabila membaca hasil penulisan ibu si arwah yang sangat merindukan anak sulungnya itu. Apa taknyer, ibu si arwah meluahkan rasa rindunya menerusi blog si arwah . Kebetulan pula, hani tengah pasang lagu sedih .Takke meleleh air mata tuh .Kalau korang rasa nak jenguk-jenguk juga blog si arwah bloh lar
klik sini
. Apa pun Hani harap semua pembaca dapat sedekahkan Al-FAtihah kepada arwah supaya ditempatkan ditempat orang-orang yang beriman . Al-Fatihah ~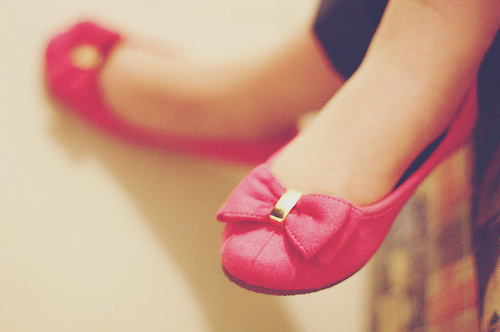 Tonight !! We are young ,
So let set the world on fire,
we burn brighter than the sun .. lalala *nynyi lagu we are young sambil buat muka cute
Jam menunjukkan pukul 1.05 pagi dan Hani still belum tido walaupon taw esok still ada dua exam paper belom amik . Esok kertas tasawur satu and prinsip perakaunan satu je kot . So kite berserah je lar pada takdir *ayat orang malas nak stady ! Actually Hani tertido petang tadi. So, disebabkan rasa janggal yang teramat sangat sebab tak online lagii dari tadi so, Hani buat keputusan untuk kebas lappy mak Hani walaupon Hani taw yang Hani akan kena marah teruk kalu dia taw Hani tido lewat kes duk online pesbuk and blog . Tapi semua tuh akan cuba Hani hadapi dengan hati yang tabah *takde kena ngena .
Ehem-ehem . Korang perasan tak yang hari ni Hani tak guna pon perkataan Ouke baiklar dalam post Hani ?Actually Hani tak berani nak guna perkataan Ouke baiklar dalam post kali nih memandangkan tadii dah kena sound teruk dengan kawan sekolah . eheheh . Malu gile kot . Takpe-takpe . Hari ni hari diorang nanti tengok lar camne eden balas balik . Nak gelak lam post bebanyak pon dah tak beranii sebab tadi pon kena sound kes bnyak sangat gelak lam post blog nih .
Nak taw sape yang bertuah sangat duk sound Hani tuh ? Jeng jeng jeng *diiringi bunyi drum ~
Orang tuh adalah Mr cicok kubing, Mr Garfield and Mr Lola . Budak-budak nih kawan kelas Hani kot . Budak-budak tigee oram nih kalu dang kutuk Hani memang nombor 1 ler . Nak-nak si Garfield tuh . hahaha .Tak cukup dalam pesbuk ? Diorang cari lagi bahan untuk toce (sakat) Hani dengan cara menyelongkar blog Hani . Ocececeh . Tapii takpe guys . Hani tak amik hati walaupon seinci walaupon tadii teruk kena dengan korang . hahahah .

PERINGATAN : Ada ubisss ada batas , esok hari tengoklar camner Hani balas . heheh .#bolok!
OLDER POST | NEWER POST